Testimonials and Reviews
See what people are saying about Shipp Family Dentistry!
Been seeing Dr Shipp and her team for...over 20 years now! The staff is amazing and they all care about what they do and the people the do it for. I come all the way from Houston to keep seeing them because I know I can trust them. We love Dr Shipp and her team!!
These people are so nice & professional! Doctor Shipp is awesome & she has an amazing staff!! And their office & equipment, etc is super clean. I have major dental anxiety & had to have some work done. It was totally painless & they got me in & out very efficiently. I signed up for their dental plan because I don't have dental insurance. I'm happy I found them!
Clean and modern office. Very friendly staff and the new patient sign up was pleasant and easy. My first cleaning was the most thorough I have ever had. Would highly recommend to anybody shopping for a new dentist!
Great follow-up to my dental deep scraping procedure done in January. The re-check with Tara showed good progress with receding gums due to Tara's professional treatment and expert post-treatment instructions. She also did extra scraping and cleaning. Very professional and proficient! 5 stars! Thanks, Tara!
Absolutely the most wonderful dental practice I have been to in years. Caring professional staff. I highly recommend them.
First class practice. Modern, beautiful, well thought out facility, detailed oriented, they have thought of everything for the concerns of a patient. The staff is receptive, attentive and absolutely have the patients best care in mind. They treat you as if you are family. If you have any concerns about dentistry it will be erased after you meet the staff.
I couldn't say enough about these wonderful people! I've had so much help, and guidance with my teeth restoration I couldn't imagine going anywhere else. You are treated well, the office is cutely decorated, and again the people are the best part. Highly recommend, for minor or major work!
Beautiful office. Calm setting. Beautiful, attentive and caring staff. I can finally say that I am in good hands here at Shipp Family Dentistry. Thank you for your kind care.
Dr Shipp is so professional and nice. Very clear on explaining what you need. Highly recommended!!
Warm, professional, and fun. Kendall Shipp, DDS truly cares about her patients and provides care in a pleasing atmosphere. I enjoy watching a Netflix episode to keep my mind off the cleaning.
Absolutely love Dr. Shipp and her entire staff. So friendly, thoughtful, caring and compassionate. I will not trust anyone else with my family's dental needs.
From the facility, to the staff, to the patient care...they are amazing.
Made me feel at ease from the very beginning. Very friendly, caring, and explained things to me in detail. I went in nervous and came out knowing I had come to the right place. I'm more than impressed with them. Thank you so much for helping me.
I used to see Dr. Shipp when she was in Cedar Park. I'm so glad she's in Lakeway now. My hygienist, Sandra, did a fabulous job. She was very thorough and very nice. Nice office space too.
Great customer service. Hygienist Sandra was wonderful!
Dr Shipp is professional, caring gentle and knowledgeable. I drive 40 minutes because I can't imagine a dentist as great with my kids as her.
Was not excited at all about a root canal...but all the staff was supportive and made the first time experience as positive as it could be
The most amazing staff. They go above and beyond for their patients!
Great office and staff. Be sure to go by and visit
They spent a lot of time cleaning my teeth and explaining my issues. Very hi tech equipment and very clean. They also have a "family plan" for two people that includes 2 visits/cleanings which is a great value. Dr. Shipp seems honest and competent and Sandra was the hygienist who was very thorough and gentle. All the front office girls were nice. I was impressed!
Wonderful wonderful team Shipp has at their office on 620... Everyone was very cordial and already have my next visit booked!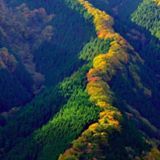 If you need a dental implant go to Shipp! Competitively priced and they have the latest and greatest technology. Highly recommend.
I had a wonderful experience from start to finish at Shipp Family Dentistry. It began with me calling to schedule an appointment. I then went to the appointment and the office is so clean, not to mention decorated amazingly. I was taken back and everything was thoroughly explained, which I really appreciate. I was examined and given my treatment plan with different options. Then someone came and explained my insurance. I got my cleaning and scheduled for a 6 week follow up. My experience could not have been any better!
From the time you walk thru the door you feel the professionalism. Everyone was well trained and polite and Dr Shipp is extremely knowledgeable. She explained in detail my issues and offered multiple ways to address them. My experience was amazing and I highly recommend this dentist office!!!
What a fantastic team! Dr. Shipp and her staff are super consultative, friendly and knowledgeable. Delighted to be a new patient here, and am looking forward to referring them to my family and friends. Thanks for a terrific experience!
They are so wonderful!!! Thank you to all of the amazing staff there!!
This dental office might just be the friendliest place that you'll ever have the privilege of visiting!! Everyone on staff is friendly, extremely competent, and helpful!!! They go out of their way to help their patients feel comfortable, which isn't always easy for those of us who don't particularly like visiting the dentist. They do great work and treat you like you are a member of their family. I'm sure glad that I found them!
Great experience so far, will rate again after the crowns are in place.
My son had 1 day to use my dental insurance. Shipp's office manager Courtney made sure to not only get him in immediately but also checked around for an oral surgeon as it appeared eminent he also need his wisdom teeth extracted. Customer service was taken to a whole new level. Courtney and Dr Shipp acted like my family mattered to them. You don't see people going out of their way like this very often and when you do, you remember it and you tell everyone!!!
Thank you Courtney for being an amazing human being and thank you Dr Shipp for leading a team of such caring people! Ps... my sons teeth look great!
My daughter and I are new patients, and our first visit was really quick, hassle free. I did online paperwork and that helped a lot. The staff from customer service, hygienist, and then Dr. Shipp will make you feel comfortable and welcomed.  They're very thorough with what they do and Dr. Shipp takes the time to explain all the things you need to know about your evaluation.
Dr. Shipp is super in every way! She and everyone of her staff is outstanding professionally and personally! I highly recommend this dentistry practice!
As most of you are nervous about having dental work, no fear HERE! Dr. Shipp and her assistant Raquel eased my fears and I'm incredibly grateful they caught my periodontal disease when they did! Their state of the art equipment combined with quick and painless procedures were a hit! Front desk support Courtney were wonderful also.
The staff is very friendly and the place is very cute and clean.
Great Staff! Our whole family is taken good care of here!
The whole staff is incredible.
From the moment you walk in you feel their heart felt care and concern.  I have never waited more than ONE minute before being treated.
I am a very anxious patient and I left there today saying " I love this place!"
Very friendly and caring staff. The office is clean and beautiful. I was very happy with my visit and will continue to [be] a patient for all my future needs!
A wonderful group of women. So professional but also they make your experience fun. I have been going to see Dr. Shipp and her crew for many years and she has always given quality work. So happy to see her new office. Highly recommended
I have been a patient of Dr. Shipp now for about 6 years.   Her new office and location are not near to me, but I do the drive because she is that good.   The staff is great and personable and go out of their way to explain services and what is going on.
They offered me a great yearly program that covers 2 cleanings and exams and a percentage off other services.  It really makes a difference if you do not have insurance.
I highly recommend Dr. Shipp to anyone.
Dr. Shipp is the most knowledgeable dentist in the region. She is our dentist for more than a decade. I regret seeing another dentist 2 years ago that cost me my upper tenth. She could have saved me a lot of time, money and pain if she was at the clinic that day. I am now traveling 20 miles to make sure that she can treat me in her new location. Dr. Shipp and her staff are the friendliest people in the dentistry business. Very pleased with the level of service I received this morning.
Wonderful, caring office full of professionals. I'm so happy that Dr. Shipp opened up her practice in Lakeway.
Hands down the friendliest, most welcoming Dentistry practice I've ever visited. All the staff were lovely, not only were they very thorough on where my problem spots were, they even composed a outline game plan for tackling it over the course of six visits. Never have I left the cleaning feeling like I had a clear understanding of where my teeth were at as well as a game plan and reasonable pricing for getting it all sorted. Additionally, I'm the typical person who doesn't like the idea of let's say tooth removal, however, I need my wisdom teeth out. Having felt very comfortable at the facility I was delighted to know they have a surgeon that actually comes to them so I can do it right there, in a few hours time. Thank you all at Shipp's for the peace of mind!
This is the best dental experience I've ever had! Dr. Shipp is amazing and Courtney and Becky are top notch as well! So glad I got referred to them, I highly recommend them.
Staff is wonderful! They are very attentive and meticulous. I highly recommend Dr. Shipp and staff!
I highly recommend Shipp Family Dentistry. Dr. Shipp and staff are kind, experienced, welcoming, and accommodating. The office is modern and comfortable. You can chat with them in the chair or pull up your favorite Netflix show right over your head during your appointment.
Wow,  can't thank Dr. Shipp and her awesome staff enough. They went above and beyond to make sure I was comfortable during my procedure on a tooth that was quite sensitive and giving me a real hard time. All better and chewing happy now!! I recommend Dr. Shipp's practice to all who are looking for a great dentist.
Dr. Shipp is really empathetic towards the common aversion to getting your teeth worked on. Since I have quite the sugar tooth, I need fillings every once in a while, and I always get nervous. Dr. Shipp and her team always wait until I'm ready. You won't feel rushed like most other medical offices. They give me a blanket and turn on my favorite show or music to make me feel at home. She has a lidocaine technique where she holds the lip or cheek in such a way that you hardly feel the needle. Dr. Shipp has continuously given me quality care. I leave her office feeling healthier. I've received upwards of 20 fillings from her in my lifetime, and she's the only doctor I enjoy going to.
Mrs. Shipp is an amazing dentist. I have had really bad experiences with my past dentist. Mrs. Shipp helped me feel comfortable and safe when she did my root canal. The staff was amazing and made you feel at home. I'm happy we went to Mrs. Shipps dentistry!
We LOVE Dr Shipp and her staff! They're always available and always gracious. They moved about 20 miles from us and we were more than happy to follow. She's stuck with us till she retires 🙂
Dr. Shipp is an amazing dentist who really cares about her patients. The staff is amazing as well. I have trouble with numbing shots/medicines and other dentists would just keep loading me up with shots.. but NOT Dr. Shipp - she gets it the first time everytime! Give her a try - you won't be disappointed. Thanks Dr Shipp and Staff - best ever.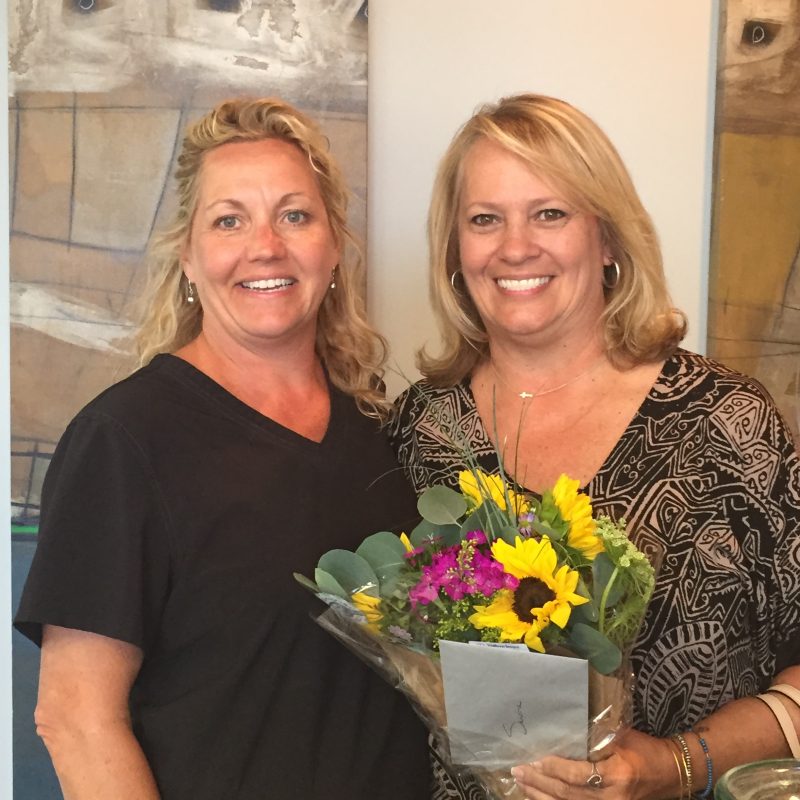 As a young woman, I did not take the best care of my teeth. I found myself considering a full set of dentures by the time I reached my 50's. In May 2014, I researched the advantages of dental implants vs. dentures. I met with my dentist, Kendal Shipp and after talking to her I was convinced that "all on 4" implants would be the best decision for me. I had lost many of my back teeth and had been wearing a partial for about 20 years. After visiting with Dr. Shipp and her staff. I knew that they had my best interest at heart and looked at the big picture and down the road. My gums were receding to the point that dentures would have a hard time fitting properly in my mouth. Of course, the cost was a concern but the advantages definitely outweighed the disadvantages – which I didn't find any. The price may be more than a full set of dentures but the durability and quality of life I feel is greatly improved by the decision I made. Dr. Shipp and her staff provided options for me to obtain the treatment that was best for me.
Dental Implants have provided so many advantages for my life and me.
Improved Appearance – Dental Implants look and feel like real teeth
Improved Speech
Improved Comfort
Easier Eating
Improved Self-esteem
Improved Oral Health
Durability
Convenience – do not have to take them out like you would dentures, they are permanent.
Dr. Kendal Shipp along with her caring team made me feel confident at all times that I was doing the right thing and the best thing for my situation. My first surgery was in May of 2014 for my top teeth only. I loved everything about the process and after experiencing such a positive one, I chose to have the surgery and get the "all on 4" for the bottom teeth. So, in October of 2015, I had the surgery again for my bottom teeth. I was able to finance the cost and that is one expense that I have no regrets for ever having made for myself. I couldn't have asked for more dedicated, more knowledgeable or more caring individual than Dr. Kendal Shipp. Shipp Family Dentistry changed my life and I recommend Dr. Shipp and her team with the highest regards.